B∝D compressor attended 2017 Comvac Shanghai Exhibition
Release time:2017-11-30 10:03:06 Clicks:
B∝D compressor attended 2017 Comvac Shanghai Exhibition
On October 31st , B∝D compressor attended Comvac Shanghai Exhibition, it's the 5th time taking part in the biggest exhibition in China.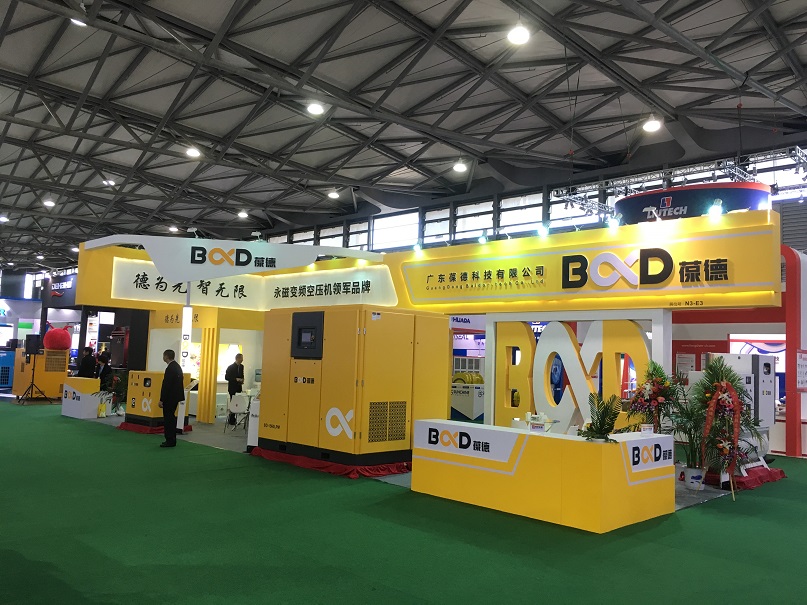 B∝D displayed the most popular and matured products, big capacity low speed 3bar PM VSD air compressor and 5.5bar Two-stage air compressor, mainly applicated in glass and textile industry.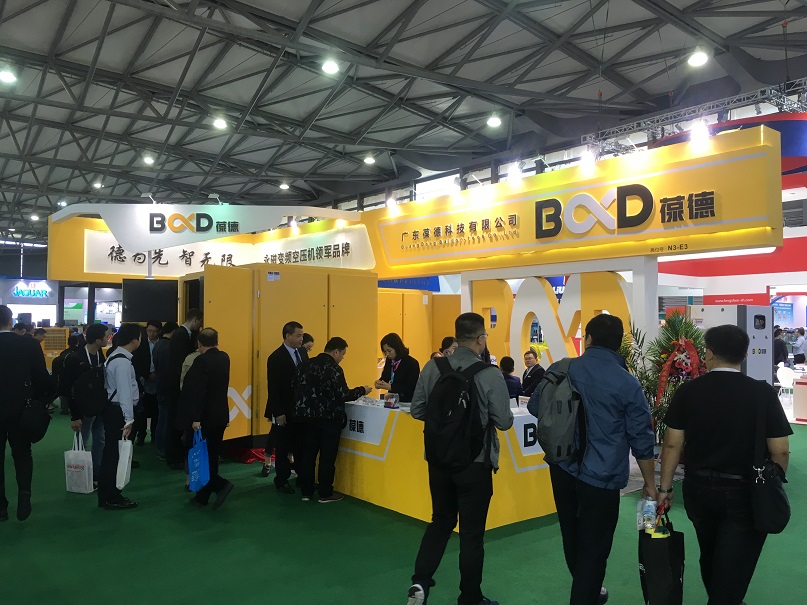 B∝D never forget why she started, and move forward to produce energy-saving products and offering the best solution to customer.